National Level Conference on Emerging trends in Life Sciences and Pharmaceutical Sciences.
National Level Conference on Emerging trends in Life Sciences and Pharmaceutical Sciences (NLCETLSPS-2016) is being organised by Anveshana Educational and Research Foundation. Conference welcomes attendees from pharmacy providers, pharma/biotech manufacturers, payers, drug wholesalers and many other pharmacy stakeholder organizations. The pharmacy conferences provide a platform to detail the research work of expertise from various scientific backgrounds and the same can be perceived by young researchers and students. The healthcare conference mainly aims to providee a platform for critical analysis of new data, and to share latest cutting-edge research findings and results about all aspects of pharmacy conference, industrial pharmacy and overall Healthcare Profession.
NLCETLSPS-2016 - Venue
Ilapuram Hotel, Railway Station Road, Gandhi Nagar, Vijayawada, Andhra Pradesh 520003
Place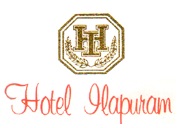 Hotel Ilapuram is a luxury boutique hotel located in the heart of Vijayawada combines classic heritage with contemporary elegance and has been the discerning retreat and traveler's ideal getaway from over 3 decades. Vijayawada is the third largest city in Andhra Pradesh after Hyderabad and Vishakapatnam and is located on the banks of river Krishna, bounded by the Indrakeeladri hills on the west and the Budameru canal on the north. It is also known as the financial capital of Andhra Pradesh. As the tallest structure across Vijayawada and adjoining areas, The Ilapuram Hotel, Vijayawada features panoramic views of the hills and the Krishna River. Centrally located in the business district of the city, the hotel is only 25 minutes from the domestic airport and 15 minutes from the railway station.
NLCETLSPS-2016- Conference Topics
Education:
Recent Changes In Education, Primary Education
Innovative Methods In Higher Education
Anatomy
Physiology and Health Education
Advanced Medicinal Chemistry
Pharmaceutica l Analytical Techniques
Drug Screening Methods & Bio-statistics
Pharmaceutical Inorganic Chemistry
Remedial Mathematics/ Biology
Behavioral pharmacology
Bioinformatics and Biotechnology of Pharmaceutical Interest
Biomedicine and Medical Pharmacology
Biopharmaceutics and drug disposition
Cardiovascular pharmacology
Clinical and Hospital Pharmacy
Cell Biology
Clinical Development
Computational Chemistry and Molecular Drug Design
Drugs from natural sources
Endocrine pharmacology
Experimental and clinical pharmacology
Exploratory Development
Gastrointestinal and urogenital pharmacology
Genomics and Proteomics
Immune-pharmacology and inflammation
Innovations in Clinical Development
Molecular and cellular pharmacology
Neuro-pharmacology and analgesia
Pharmaceutical Analysis
Pharmacy Practice
Pharmaceutical Technology
Pharmaceutical/Medicinal Chemistry
Pharmaceutics and drug delivery
Pharmacogenomics
Pharmacognosy and Phytochemistry
Pharmacology
Pharmacokinetics
Pulmonary
Papers Submitted to info@anveshanaindia.com , anveshanaindia@gmail.com
NLCETLSPS-2016- Registration Guidelines
At least one author of each accepted paper must be registered for the conference for that paper to appear in the proceedings and be scheduled for presentation.
Participating members may register as per the following charges:
| | International | Indian |
| --- | --- | --- |
| Academician/Practitioner | USD 35 | INR 2000 |
| Phd scholar | USD 35 | INR 2000 |
| M.tech /B.tech students | USD 23 | INR 1500 |
| Students Participants | USD 15 | INR 1000 |
Registered members are asked to intimate about the registration immediately.

After completion of registration fee process, participant are required to send the scan copy of the registration fee receipt or transaction proof to us on or before the last date of registration.

Any modification in the paper will be not accepted after the final submission date.

Maximum up to five authors/ co authors per paper is allowed for participate.

GUI, Distributed and Parallel Processing

No registration will be entertained after last date of registration.

Our participants are requested to mention paper details at every communication.
Please Contact:
Editor
Anveshana Educational Research Foundation
Mobile : N.Aruna +91 9912694757
BANK DETAILS 
ACCOUNT NAME: Anveshana Educational and Research Foundation
BANK NAME: Bank of Baroda
ACCOUNT TYPE : Savings
ACCOUNT NO : 05120100013829
IFSC CODE : BARB0SECUND
MICR CODE : 500012009
ADDRESS : Secund,Park Lane,Secundrabad, -500003
NLCETLSPS-2016- Important Dates
| | |
| --- | --- |
| Early Bird Registration | 5st July 2016 |
| Approval Notification | 15th July 2016 |
| Final Paper Submission | 27th July 2016 |
| Last Date of Registration | 27th July 2016 |
| Date of Conference | 30th July 2016 |
NLCETLSPS-2016- Key Speakers
NLCETLSPS-2016- Eligibility
UG/PG/PhD scholars/ Academicians/ Industry practitioners
NLCETLSPS-2016- Authors Guidelines
Manuscripts must provide a clear understanding of the purpose of research, methodology used, major results, implications and key references. When submitting the manuscript, following aspects are to be adhered to:
Paper should be in ONLY MS-2 COLUMN format

Size of the manuscript should be between 08-14 approximately; including figures, tables, graphs/ charts

Last page of the manuscript must be dedicated to Reference and conclusion

Authors are requested to mentain specific formatting style .

The first author, i.e. the corresponding author, is required to send soft copy of the manuscript, via email

Submission of paper : Email Id anveshanaindia@gmail.com, info@anveshanainidia.com

Permissible Papers length:6(+2) pages

Additional pages if required:

Additional Permissible Papers can be added is up to 10 extra pages can be availed @ Rs 400/- per page.
NLCETLSPS-2016- Associates
NLCETLSPS-2016- Chief-Patrons
NLCETLSPS-2016- Patrons
NLCETLSPS-2016- Organising Committee
| Sl No. | Name | Profession | Working Location |
| --- | --- | --- | --- |
NLCETLSPS-2016- Advisory Committee
| Sl No. | Name | Profession | Working Location |
| --- | --- | --- | --- |
NLCETLSPS-2016- Contact Us
Anveshana Education and Research Foundation, Mythri Apartments
Opp. BSNL office, Ecil X road, ECIL
Contact no's : N. Aruna +91 9912694757, B. Pavan +91 7660876745, K. Vinod +91 7660874746